A Seamless Hiring System
Through Workstream's Job Board Integrations, Cinnabon now has the newfound ability to post to multiple popular job boards with a single click, and gain access to a wider network of candidates. The Workstream text-to-apply posters also give potential candidates the convenience to view and apply for all open positions. These features increase the pool of applicants, giving them more candidates to choose from.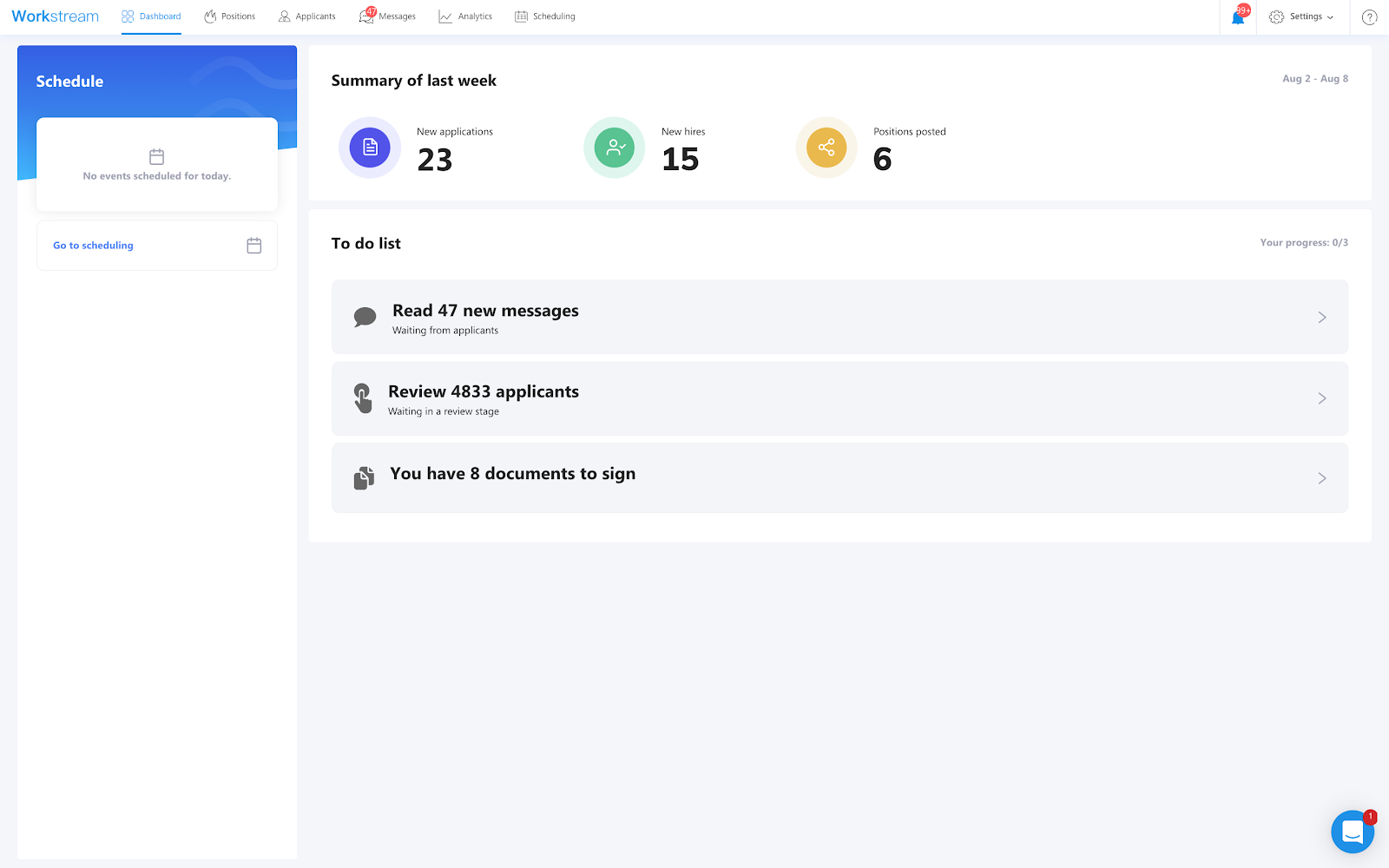 At the same time, they are able to save time in the screening process. An applicant tracking system, a streamlined feed with workflows and stages, makes the hiring process more efficient for hiring managers. The use of data-driven analytics allows them to find out more about the demographics of their applicants and the percentage of those who are qualified for the job. Workflows are also customizable, and hiring managers can view applications easily, and even add interview and training notes if necessary.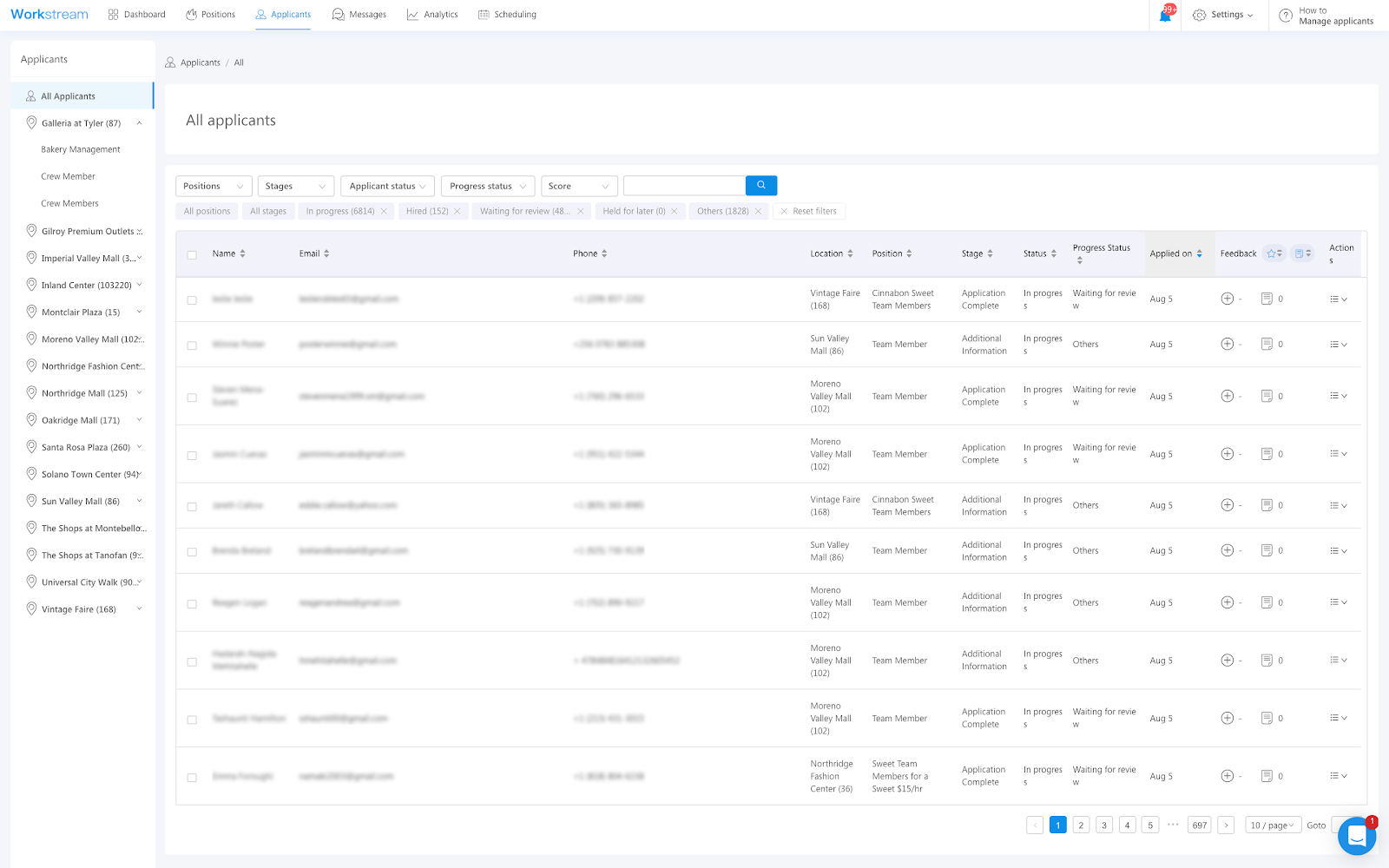 Cinnabon is also able to make use of automated scheduling and SMS reminders to reduce ghosting. Applicants are now able to schedule, reschedule, and cancel their own interviews, which makes them more likely to choose a convenient and desired slot for themselves, automatically increasing their chances of turning up. SMS reminders are an additional safety net, and candidates are given a chance to reschedule via text, making it less likely for candidates to ghost the interviews, as the entire application process is designed for their convenience.