Chris Jaeckle, knew early on that he wanted to be a chef. Originally from Long Island, New York, Jaeckle attended Westbury Vocational School for the Culinary Arts throughout high school and he furthered his culinary career at Johnson & Wales in Rhode Island.
After graduating from Johnson & Wales, Chris began his New York City career at An American Place, and followed that experience with 7 years in Union Square Hospitality group, splitting his time between Tabla and Eleven Madison Park.

His interest in Asian flavors then drew Jaeckle to Morimoto, where he served as sous chef. Where Jaeckle developed the precision and reverence for the process of Japanese cuisine.

Chris joined Michael White and team at the Altamarea Group. Under Jaeckle's direction as Chef de Cuisine, in 2011 Ai Fiori was awarded a Michelin star as well as a three-star review from The New York Times.

In 2013, he moved on to open All'onda as proprietor and chef, which has been heralded by Thrillist as one of New York City's 11 Best Restaurants of 2014. Jaeckle was also named as Eater's 2014 New York City Chef of the Year. Jaeckle's passion for Japanese cuisine led him to open Uma Temakeria. Which was the nation's first fast-casual style eatery featuring fresh, customer designed temaki, cone-shaped "hand roll" sushi.

In his continued desire to build his culinary versatility he founded Kitchen Connect Consulting, focusing on menu development, for All'onda Dubai, as well as several other concepts ranging from French Brasserie's, Latin Taqueria's and Airport Dining.
Q: What is the biggest challenge you have met in your career?

Chris: I have had many challenges in my life and career. However, what I consider to be my biggest challenge cannot be equated into a single moment. Taking the risk of being the face and name of a brand is more emotionally taxing than I could have imagined, or I can describe. With that I find that people don't discuss this, and they should start.

Q: How you would describe your company culture, and what are the superpowers of your team?

Chris: I have always tried to offer a culture that allows for open dialogue. Anyone can and should feel comfortable talking to me about anything.

Q: Who inspires you and why

Chris: There are countless numbers of people who have inspired me over the years. I will choose to mention the person inspiring me currently, rather then all of the people who have in my past. Tim Ferris really gets my juices flowing. His podcast, The Tim Ferris Show, dives deep into conversation and asks the questions that require answers from his guests, that help me and I am sure many others, think more about every subject.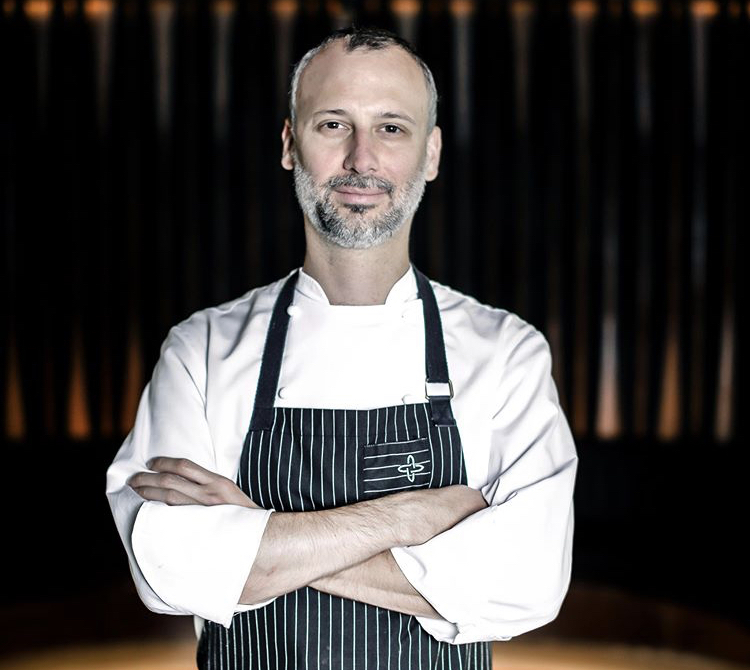 Q: How would you describe your leadership style?

Chris: In one word I would say responsive. I believe that sense of urgency is a huge motivator. if you are unwilling to respond in a timely manner, your team will follow suit.

Q: What are some challenges or trends you see in hiring today?

Chris: I live in NYC, which is the toughest market in the world. I read a report that said job growth here in hospitality declined for the first time in decades. Many equate this contraction to increased minimum wage, and the reduction in the tip credit. I also believe that secondary markets are attracting talent that used to flock to New York with dreams of success and grandeur.

Q: Have you ever had an hourly job? If yes, please share with us your experience

Chris: I have had several hourly jobs. It is the only way to get ahead in the hospitality industry. I believe, that there is nothing more important than building a foundation. In my industry and in my opinion, developing the humility that comes with washing dishes, or carrying dirty plates is required to earn the trust and respect oft he staff.
Workstream is a hiring platform that helps employers get 4x the number of qualified applicants. The world's most trusted brands use Workstream to optimize job board postings, automate screening and interview scheduling, communicate via text message, and streamline the onboarding/training process. See what all the buzz is about by scheduling a demo or email us hello@workstream.is!