The coronavirus pandemic has struck the US hard, and is still wreaking its havoc across all 50 states. As of March 19, 2020, the number of confirmed cases has reached over 13,000 - leaving many businesses devastated amidst emergency lockdown.
After the Centers for Disease Control and Prevention recommended that mass gatherings be cancelled or postponed over the next two months, numerous states announced the closure of places like bars, movie theaters, and even schools. Restaurants were made to close their doors to dine-in customers, or at the very least reduce their occupancy levels. Here's a list of states that have implemented this ruling:
California - Restaurants are enjoined to reduce occupancy by half, and impose social distancing by keeping tables at least 6 feet apart. Some cities in the state have gone one step further, such as Los Angeles, limiting services to only takeout or delivery.
Colorado - All restaurants here have suspended dine-in services for 30 days starting last March 17. For Denver, the restriction will be in place until May 11.
Connecticut, New Jersey, New York - Governors of the three states addressed reporters in a joint conference call last March 16, stating that restaurants in their tri-state area will close doors to dine-in customers.
Florida - Restaurants must reduce dine-in customers by 50%.
Hawaii - Takeout, drive-thru, and delivery options are permissible where applicable.
Illinois - 250,000 bars and restaurants across the state are no longer accepting dine-in customers.
Indiana - Only takeout and delivery services are permitted until the end of March.
Iowa - Aside from limiting gatherings to a maximum of only 10 people, the state has also banned dine-in transactions for restaurants.
Kentucky - Restaurants are allowed to continue takeout, drive-thru, and delivery services, under the condition that social distancing of 6 feet must be maintained.
Louisiana - Dine-in services may be offered on April 13, depending on whether the coronavirus situation has improved. The decision will be reevaluated prior to these services being reinstated.
Maryland - Dine-in services are suspended for all restaurants, with the exception of eateries catering to health care facilities.
Massachusetts - Restaurants can no longer offer dine-in services until April 7.
Michigan - Dine-in services are suspended statewide, while only up to 5 customers at a time are allowed to stay in restaurants while waiting for their takeout.
Minnesota - Dine-in restaurants in this state will remain closed until March 27.
Nevada - Nonessential businesses were given two options: provide delivery, drive-thru, or takeout OR close their doors.
North Carolina - Restaurants can no longer offer sit-down service, and the same goes for groceries, convenience stores, and gas stations.
Ohio - Only takeout and delivery options are available in this state, indefinitely. "It will be in effect as long as it needs to," declared Gov. DeWine.
Oregon - The state has banned dine-in services for all establishments, as well as gatherings of more than 25 people.
Pennsylvania - Sit-down services have been banned for two weeks in 5 of its most populous counties: Montgomery, Delaware, Bucks, Chester, and Allegheny. The state will reevaluate its decision after the first 14 days have passed.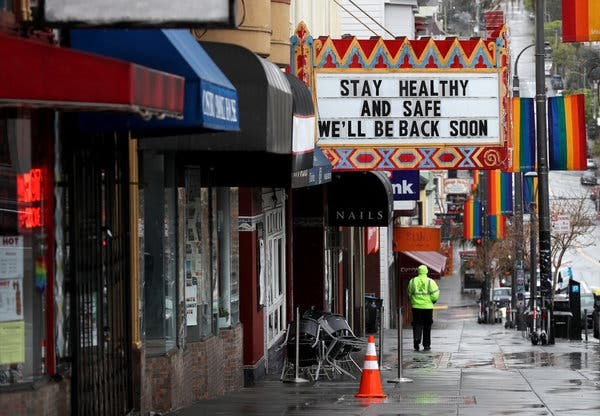 Rhode Island - Restaurants and coffee shops will not be offering dine-in services until March 20.
South Carolina - Customers can avail of takeout and delivery services only.
Texas - Dine-in services will be suspended statewide until at least April 3.
Utah - The governor suspended dine-in operations for at least two weeks, starting on March 18.
Vermont - On-site services will not be available throughout the state until April 6.
Virginia - The state calls on its citizens to avoid gathering of more than 10 people, and for restaurants to only provide takeout options.
Washington - Food businesses are encouraged to close dine-in services, including cafes, doughnut shops, and food halls on college campuses.
Wisconsin - Customers can only avail of takeout or delivery services throughout the state.
Quick Tips for Restaurant Owners:
Make sure delivery drivers have safety kits. These could contain (but are not limited to) sanitary wipes, alcohol sprays, tissues, and gloves.
Sanitize kitchen workstations and high-touch areas in between crew shifts to limit transmissions.
Offer contactless delivery to better ensure safety of your delivery crew. Take credit card information or tip amount by phone so that no further contact between customer and driver is needed.
Regularly sanitize all thermal bags, vehicles, or food containers used in deliveries.
Partner with reputable food delivery services for hassle-free logistics.
Reduce size of kitchen staff to help promote distancing, or stagger shifts.
Part-time content marketing writer at Workstream, full-time mom and chef wannabe. Currently catching up on her reading and trying out new recipes in the kitchen.